Welcome to the Domain of Rymska
Bedrooms, Restaurant & Wines in Burgundy
Listen to silence
Bedrooms, Restaurant & Wines in Burgundy
Savour the moment
Bedrooms, Restaurant & Wines in Burgundy
Enjoy life
Bedrooms, Restaurant & Wines in Burgundy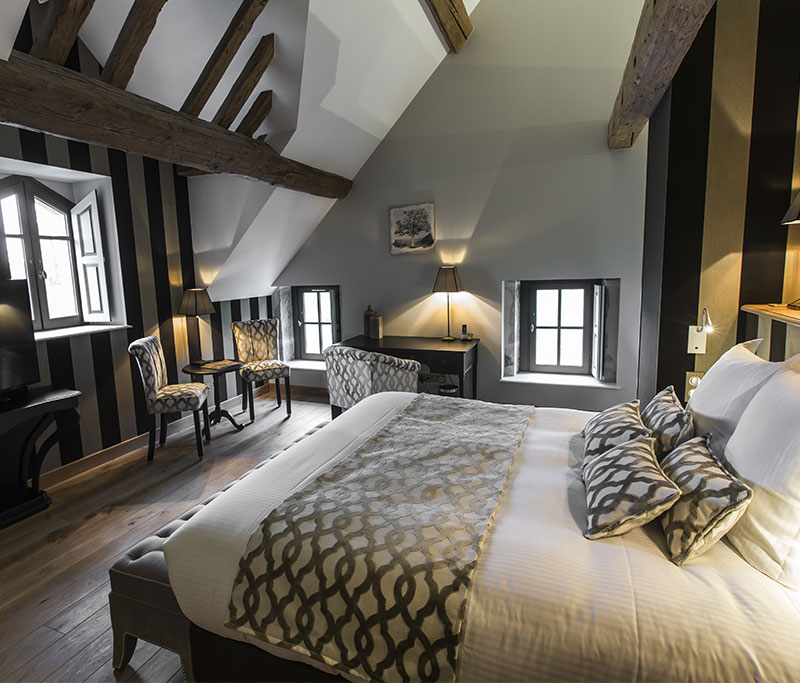 Immersion in Burgundy
At 30 kms from Beaune in the heart of a hilly countryside, surrounded by ponds, meadows and woods, the Domain of Rymska is a superbe house with five bedrooms and suites with generous volumes.
In a resolutely cosy style, they combine the elegant charm of the old with all the comfort of the modern.
The Domain is a real paradise of 80 hectares where time stops to offer you absolutely quiet days and starry nights, so pure and peaceful that you are surprised into paying attention.
In the summer season, you can enjoy life peacefully on the patio or on the roads crossing through the surrounding landscape, to be discovered on foot, by bike, or by boat on the Canal du Centre.
Don 't miss the nearby castles (only 30 km away), of Couches, Germolles, and  Rochepot  as well as the historical cities of Beaune and Autun or the climates of the Burgundy vineyards listed as part of the Unesco Worldwide Heritage.
The Domain is closed on Sundays and Mondays.
The bedrooms
Rymska's table, by Jérémie Muller
From the farm to your plate
Our restaurant La table de Rymska offers quality products mostly from the farm of the Domain (Charolais and Wagyu beef, poultry, eggs, lamb, seasonal fruits and vegetables from the orchard and prepared by the chef Jérémie Muller
A very fine list of Burgundy wines matches perfectly with the food in a warm setting with an open fireplace and a terrace bordered with aromatic plants.
An open bar completes the cosy atmosphere of the evenings
The restaurant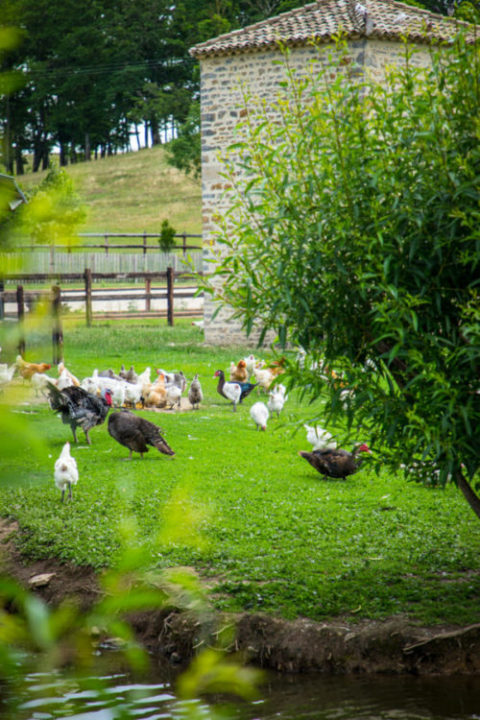 Rymska's farm
The principal conception of our Domain is to have production and restauration gathered in the same place. Thus a very short supply circuit is respected !
Take time on your trip to visit our cattle farm with its cows and calves, lambs, pigs, goats and poultry of all kinds, as well as our stud farm with its purebred mares and foals.
Eric will share his love for breeding and animal welfare with you
Let us take you out on our lands to admire our vegetable garden squares, our aromatic gardens, and our orchard.
The farm
News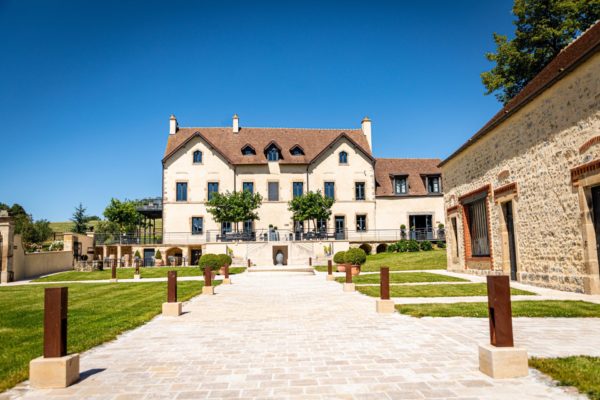 23.03.2021
Réouverture
Reopening !!
The beautiful days are coming, we are happy to inform you the reopening of our House on Saturday April 3, 2021.
For the moment, we welcome you at the hotel only with dinner and breakfasts served in your room!
For gourmets, a little patience … our restaurant will be open soon.
For any further information, you may contact us by phone +33.(0)3.85.90.01.01 or by email: info@domaine-rysmka.com
Looking forward to seeing you again soon !!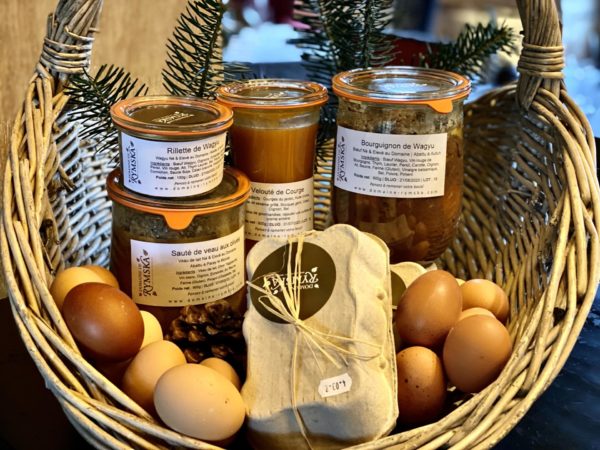 01.03.2020
The Shop
Our shop is open!
New products from our farm are available: Wagyu Beef Rillettes, Pork Terrine, Beef Bourguignon, Bolognese Sauce …
Each week a meat from our farm and a dessert for the weekend
Click and collect at the Domaine by appointment
Do not hesitate to subscribe to our newsletter

+33.(0)3.85.90.01.01 or info@domaine-rymska.com
Nos prestations

Warning: Invalid argument supplied for foreach() in /home/clients/7f9f49aa8db02579df0da9a82d301e49/sites/domaine-rymska.com/wp-content/themes/rymska/index.php on line 101

Location
1 rue du Château de la Fosse
71490 ST-JEAN-DE-TREZY
à 2 heures de Paris
à 1 heure de Lyon
Contact us